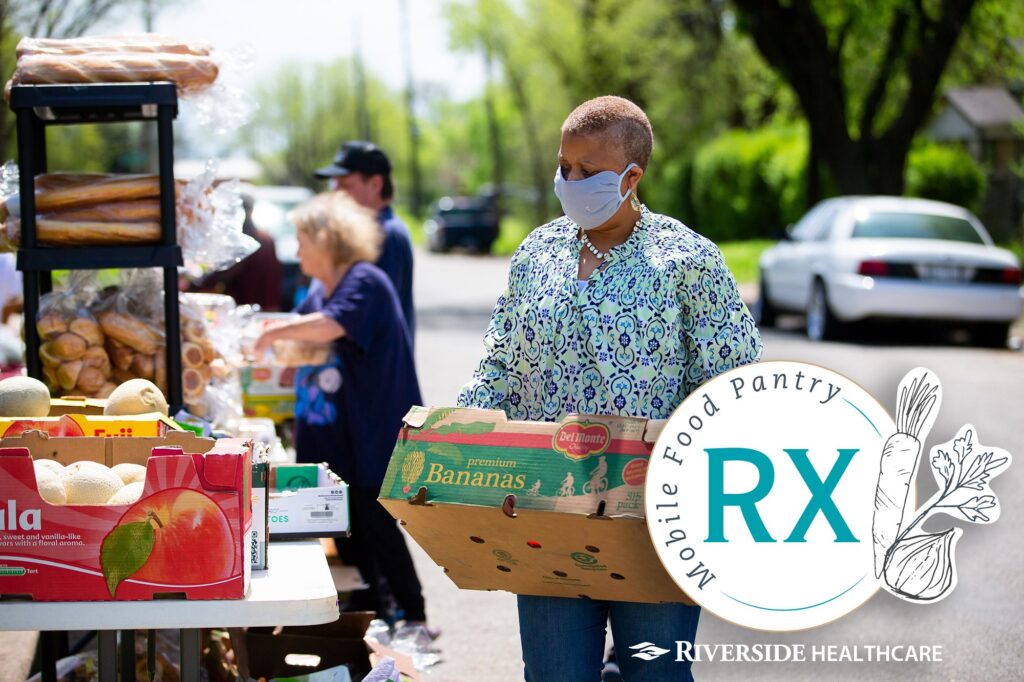 Getting healthy food to those who need it is another way Riverside Healthcare is caring for the communities it serves. Riverside Healthcare is partnering with the Northern Illinois Food Bank to provide healthy food options for families in need and those with chronic medical conditions.
The RX Mobile Food Pantry will be set up monthly from 3 to 5 p.m. at Youth For Christ City Life Center, located at 1820 E. Court Street in Kankakee.
The Mobile Food Pantry is available: September 24, October 23, November 25, and December 23.
Clinical experts from Riverside including registered dietitians will be available to help participants shop and provide educational support for making a menu.
To learn more about Riverside's RX Mobile Food Pantry, please visit riversidehealthcare.org/foodpantry.